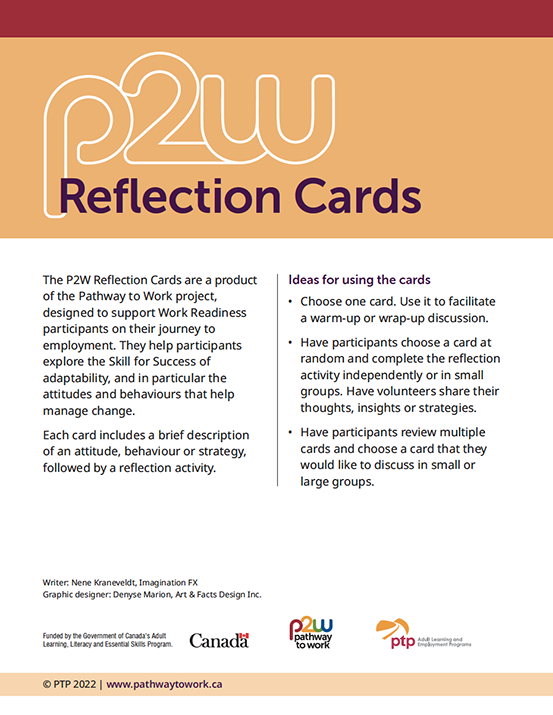 Pick a card, any card! The P2W Reflection Cards help Work Readiness participants explore the Skill for Success of adaptability, and in particular the attitudes and behaviours that help individuals manage change.
The 25 activity cards include a brief description of an attitude, behaviour or strategy, followed by a reflection activity.
Download the PDF and cut the cards apart for use.